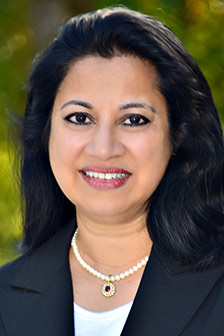 Set on the Banks of the Peace River, the natural surroundings of the Gardens complement the Art Installations from Internationally renowned artists & Sculptors.  "KEEL" "OSTRICHES" "THINKER"  " STEEL PALM"  are some of the creations that surprise & delight.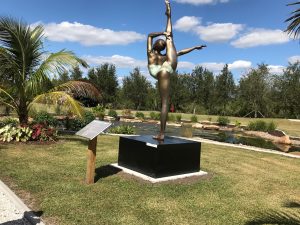 'The Tree Trellis' promise to explode into tri-colored Bougainvillea trees with 22 ft canopies.  This is just the start of the garden.  Much planned and coming soon.  One has to keep coming back to watch this beautiful garden blossom & grow.
At the end of a wondrous journey through the gardens, sit back in the Gazebo at the end of the pier & listen to the quiet sounds of the water, as the Peace River flows by on its journey to the harbor.
I have lived in this area for over 20 years and love it here.  The growth and the planned development is a pleasure too see.https://youtu.be/rjO31h3QeX0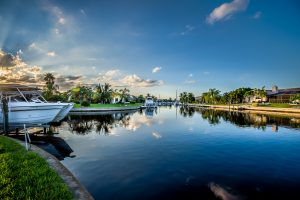 If you are interested in Real Estate Listings in Punta Gorda, Florida, you can do so by clicking here
Originally from the bustling city of Mumbai, India, Genevieve Ramachandran relocated to the Burnt Store Isles area of Punta Gorda in 1996, where she specializes in residential properties.  
Based out of the company's Punta Gorda office, she welcomes the opportunity to assist both homebuyers and sellers with their needs throughout the region.  You can contact her at 941-268-1511 for more information and to see properties. 
You can read customer reviews of Genevieve's Real Estate Services by clicking here.