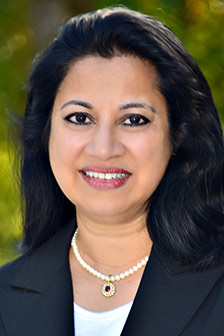 Why Real Estate is a good Investment…. Particularly SouthWest Florida..
…. Because when you make an educated investment with the right guidance,   you will always have a tangible asset.  Buying a property, not only impacts the homeowner's financial situation, it also impacts the local and national economies. Punta Gorda in Southwest Florida is worth looking into.  If you are an avid boating enthusiast or a fisherman, you have a safe harbor in Punta Gorda with world class fishing.
A survey conducted by the National Association of REALTORS® Research Division   states that although foreigners purchased property nationwide, five states accounted for 51 percent of total residential property purchases: Florida (22 percent), California (15 percent), Texas (10percent), Arizona (four percent), and New York (four percent).
DID YOU KNOW….Charlotte County is located along the northern portion of Southwest Florida's gulf coast, stretching over 12 miles of beautiful white sand beaches. The Charlotte Harbor includes one of the world's largest protected marine estuaries encompassing 270 square miles with 219 miles of natural shore line. With  plenty of sunshine, Charlotte County is the perfect place to enjoy the great outdoors as well as conduct business. One of Charlotte County's top employers, with close to 2,500 employees, is the Charlotte County School District. With over 2,200 employees, Health Management Association provides industry leading medical care with two medical center locations and eight other locations throughout Charlotte County. Charlotte County draws thousands every year to experience the World's Richest Tarpon Tournament held off the shore of Boca Grande, along with Gasparilla Island State Park and Cayo Costa State Park. The year-round fishing opportunities and annual tournaments contribute to the success of Charlotte County's robust economy.
Seventy-two percent of non-resident foreign buyers purchased the property as a vacation and/or residential rental property for investment while 21 percent of resident foreign buyers purchased the property for vacation and/or rental use.  International buyers tend to buy higher end properties.
Most REALTORS®   are optimistic about the outlook over the next 12 months: 44 percent expect increased activity with international clients, 29 percent expect no change, 17 percent do not know, and only 10 percent expect decreased activity.  After the survey was closed, the voters of the United Kingdom decided to leave the European Union in a referendum ("Brexit"). This decision rocked currency markets and has driven bond rates lower as investors flock to safe investments. The decline in the value of the British Pound is likely to mean fewer buyers from the United Kingdom. Longer-term ramifications could be mixed. Businesses and foreign real estate investors may choose to stay away from the United Kingdom, and the United States could become an attractive alternative. However, if the uncertainty impacts global economic growth, demand for U.S real estate could fall.
International clients come from across the globe. Asia/Oceania accounted for 34 percent of foreign buyers of residential properties, followed by Latin America and the Caribbean at 21 percent, Europe at 18 percent, North America (mainly, Canada) at 12 percent, and Africa at three percent. Twelve percent of foreign buyers came from a country that the survey respondent could not identify.
As a fellow international buyer, I understand the intricacies of buying a property in the US.   We bought in Beautiful Punta Gorda.  To see how I market properties to international and national buyers, I invite you to visit my website at www.puntagordarealty.com or www.gennyramachandran.michaelsaunders.com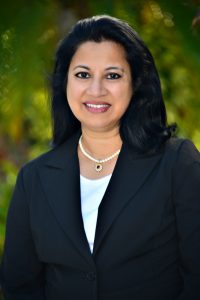 Southwest Florida has much to offer.  Some say it is the best kept secret.
Want to know about the entertainment in Southwest Florida and the opera?  Click on this link.